Viewing posts tagged "identityserver"
Logging Out of IdentityServer from Sitefinity
Some extra goodies to make your custom SSO solution with Sitefinity and IdentityServer complete Read more...
Tagged with Sitefinity IdentityServer SSO
About this blog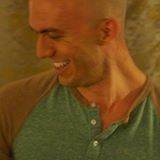 Tech. Software Dev. A serving of humor, spiced with adventitious talk. What's not to like? ;) Seriously though, I'm all about making the world a better place through software and other tech. Want to know more about me? Find it here.
Tags
Archive